Jake's Road House is a restaurant in Monrovia, California. The owner came to me needing to revamp their website. They needed a way to showcase their food, let people know who they are as well as how to get a hold of them. My role was the web designer and developer.
The goal was to keep the existing identity, meaning use the restaurant logo and color scheme.
The Homepage
The homepage features a large carousel of images of the restaurant, clients and of course the food. I had to visit the restaurant a couple of times, and have a photographer take pictures of both the property and their food.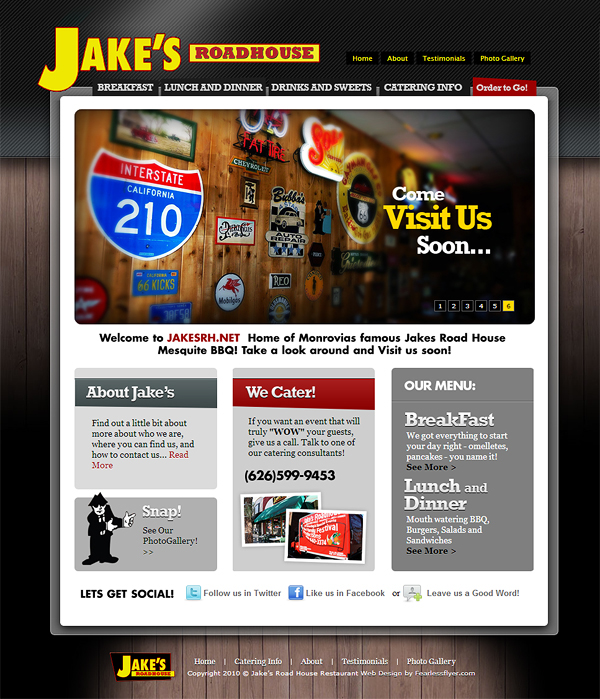 At the time, CSS3 was not prevalent – so images were used for every graphical elements of the page. This includes the carousel text, hovers, shadows and transparencies.
The Menu
I had used WordPress as the back-end for the site, so each menu item is a custom type. This makes it easy for the owner to update description and price.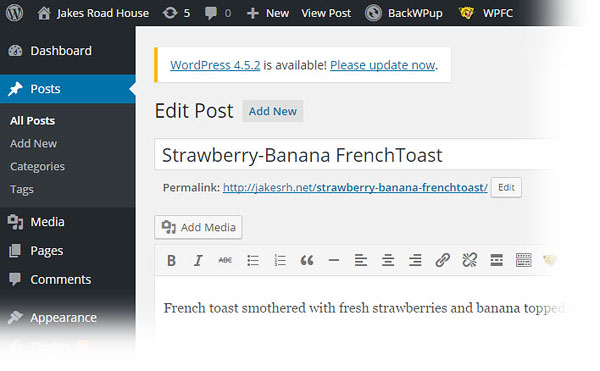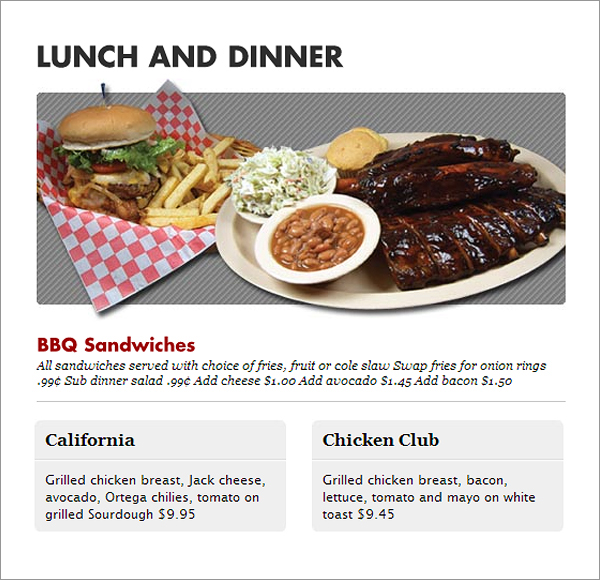 Despite the images, navigation and logo hover effects are are using CSS sprites. The specialized block fonts are using a special font replacement technology called Cufon. Photos of the food are all done in Photoshop.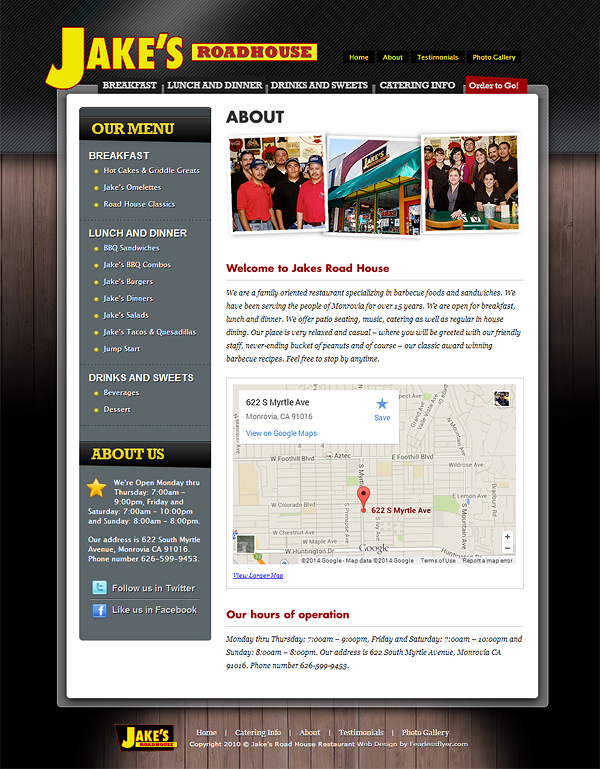 The inner pages are all using the normal page layout. The wood background is a reminiscent of the restaurant's wooden walls. The yellow and red highlights are all taken from the restaurant's physical menu colors.